Who is online?
In total there is
1
user online :: 0 Registered, 0 Hidden and 1 Guest
None
Most users ever online was
83
on Wed Jul 03, 2019 12:46 am
Top posting users this week
Top posting users this month
TIMEZONES
Pacific Time
Eastern Standard Time
Mountain Time
Central Time
United Kingdom
Atlantic Time
Hawaiian Time
Australian Time

~*~ FOR ME TO KNOW ~*~

Here at River Town High, there are rumors.. More than the occasional 'Suzie is dating Jake!' gossip, and more than anything else you'd expect at your average highschool. More than anything, there are secrets. Not just hiding the fact that you cheated on a test, or not telling anybody you were the dorky mascot in 6th grade. No, these aren't the types of secrets you'll find here. You don't even know what a secret is until you've stepped foot inside this building..

Vampires. Shapeshifters. Fairies. People from another time, planet, or dimension.

The possibilites are endless. There's absolutely everything, because everyone- and I mean it when I say everyone-has a secret they're trying hard to keep hidden. Now, the question is, are you brave enough to find out?

Be warned, though. Not everything is for you to know.


~*~ RULES ~*~
1. No super powerful characters.
2. Romance is allowed; but no super detailed scenes please
3. Violence is allowed; as much as you want
4. You can have as many characters as you want
5. Try to be creative~!
6. Characters must be at least 14 years old
7. Only 3 powers per character- but they must relate to each other
8. Cursing is allowed; but don't drop the F bomb every sentence


~*~ FORM ~*~
Name:
Grade/Age:
Gender:
Personality:
Appearance:
Secret:
~*~ ANNOUNCEMENTS ~*~
~*~ FORM ~*~
Name: Danika (Dani) Jones
Grade/Age: 10th/16
Gender: Female

Personality:
-cocky and spontaneous
-too aggressive for her own good
-loves to get other people in trouble -- and get herself out.
-mean/rough around the edges. has seemingly no mercy or consideration for others. then again, she's been hurt so many times before, who could blame her for hating others?
-should really shut up every once in awhile. she acts without thinking, and that often results in her saying some things that usually get her into a fight.
-utilizes her wide vocabulary of spitfire on a daily basis, usually for some snarky or rude comment.
-pyromaniac
-loves skateboarding and is a graffiti artist

Appearance: Dani has red flaming hair that clings to the bottom of her neck, right under a saggy black beanie. she has a long thin nose to match her long, thin ears and face. she's 5'4 and slim, which means she can easily run fast from a fight-- not like she ever does, though. she has a splay of orange freckles across her upper cheeks and nose. in fact, she could be quite beautiful, if it wasn't for her deathly black, dangerous eyes.

ayy i found a picture

Secret: Dani's secret is simple -- she's a major pyromaniac. Only... her family died due to a horrible house fire before she was born. She lived in a more ghetto area, so some gang dispute was going on that night, and something went wrong. They threw a molotov cocktail and missed horribly, sending it straight for her home.
Only her mother, pregnant with Dani, made it out alive -- but not for long. The hospital was lucky to get Danika out alive, a month before she should've been born. Helpless and alone, Dani grew up in an orphanage. All the other kids picked on her -- she was smaller and more fragile than the others. The caretakers at the orphanage didn't do a thing to stop the bullying. Danika grew to hate these people, and so she found a way to take her revenge.
The same reason she was forced to live in the orphanage was the same reason she would leave -- fire. She had always done the opposite of what people told her to do, so why not play with fire? Her interest in fire exploded, and she soon discovered that, being born nearly burned alive, with such conditions, had given her the power to control fire.

Powers: Controls fire/can create her own fire. Doesn't get burned. (soon discovers that she can "fire jump" or take the form of fire herself.)
~*~ FORM ~*~


Name: Bruno Woods

Grade/Age: 11th / 17

Gender: Male

Personality: Bruno is mainly a keep to himself guy, but has a good reason for it. Whenever he gets angry or scared, or something even just for no reason, his secret will be revealed to everyone around him. He is pretty rough and gruff, but loves to be athletic. He used to play a lot of football, before when his secret wasn't out of hand. He may seem mean and a bit scary on the outside, with that scar tracing from the side of his nose to the bottom past his lip, but get to know him and you'll see that he has a heart. Though he hates to admit it.

Appearance: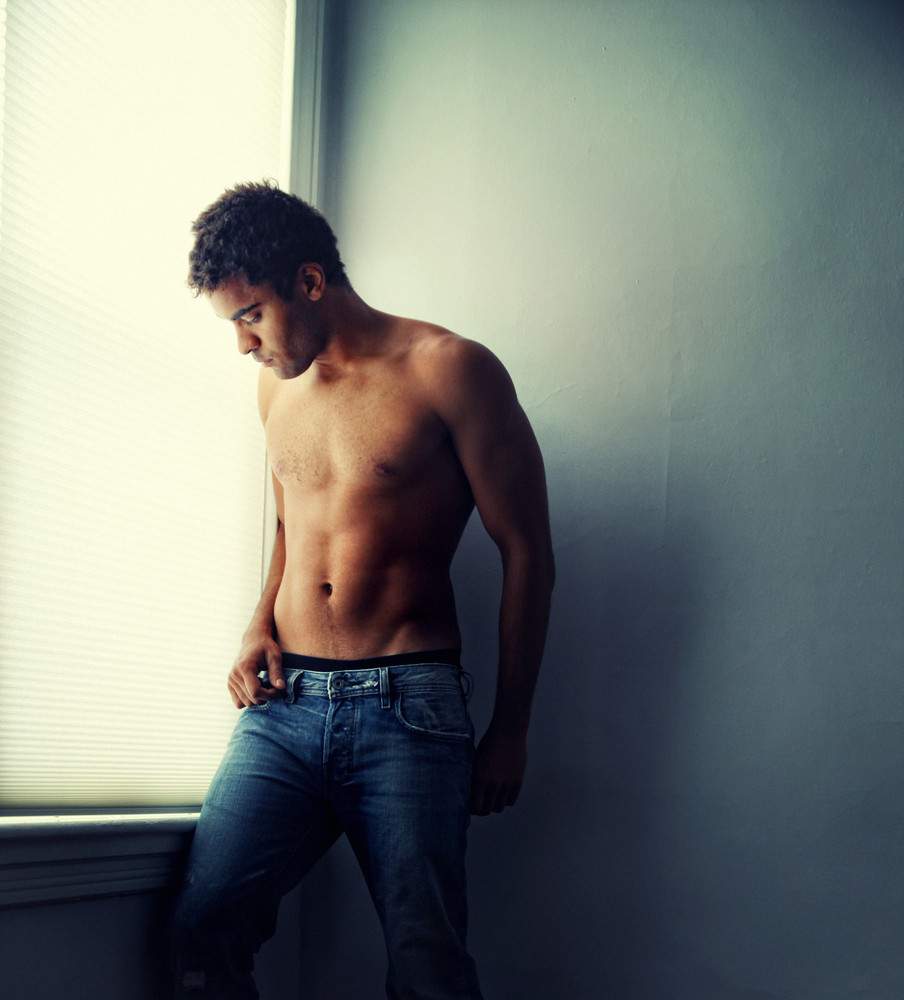 His werewolf appearance :


Secret: His dad was bitten by a 'wolf' before Bruno was born. It turns out that the wolf was actually a werewolf. The werewolf came back after Bruno was born, and killed his father. Bruno's mom knew that Bruno was in danger because of this, and gave Bruno to his aunt and uncle, who already had two kids. His mother disappeared after that, and many think that the werewolf got her too. But Bruno was born with werewolf blood...werewolf power in him...so now, whenever he gets angry, scared, etc.. his werewolf form will come out. It's a hard secret to keep, especially during his teen years.

Powers: Can take the form of a werewolf (rarely ever on purpose though; most of the time it's uncontrollable.) This includes extreme strength, stamina, and speed.

Last edited by Jess on Sat Feb 14, 2015 7:59 pm; edited 1 time in total
Name: Lennon Tenebrose
Grade/Age: 10th, 16
Appearance:
http://www.wallpapername.com/thumbnails/detail/20121025/anna%20popplewell%201400x1818%20wallpaper_www.wallpapername.com_26.jpg
Personality: Lennon, first and foremost, is fiercely loyal. She  would do anything for her friends and family. For the most part, Lennon is generally laid back. She isn't much of a leader, and prefers to sit back and go with the flow. However, she is easily irritated. It doesn't take much to make her angry, yet when she is ticked, she prefers to give people the silent treatment rather than yell and make a fuss. It's hard for Lennon to take things seriously at times; she'd much rather make sarcastic comments in times of trouble than dwell or grieve. She has a tendency to run into things without thinking, which leads some to believe she's naive.. which is quite true. Lennon is trusting of others, and due to her loyalty, usually ends up getting herself hurt by trying to protect people who don't do the same for her. She's very social, and enjoys making new friends. Socializing and speaking comes easily for her. Lennon has a habit of speaking French to those who don't even understand a wink of it, and is definitely [i] that [i/] person who can't stop shaking their leg when sitting and humming/singing during class. Despite Lennon's seemingly confident and cool demeanor, Lennon lacks self-confidence and has a tendency to compare herself to others. She doesn't believe in herself at all, and hates what she sees in the mirror. Lennon isn't one to bring this up, of course, she doesn't want others to feel sorry for her.
Secret: Lennon grew up with just her mother, Hayden, in Louisiana. She began to learn French just months after she could talk. Lennon's mother was a country singer who rose to fame before Lennon was born, seemingly overnight. As a girl, Lennon was surrounded by music. From the Beatles to ACDC, Lennon heard it all. She was a relatively happy girl and never cared about the fact that she didn't know who her father was. All she had from him was a golden ring she wore on her left middle finger. Lennon first began too realize she wasn't like everyone else when she was in the 5th grade; she shot a burst a light from her hands when a neighbor's dog who got off its leash ran at her. She noticed her injuries healed faster. Eventually, when Lennon turned 11 and had her first run in with a monster, Hayden revealed to Lennon that her father was Apollo, Greek God of the Sun. The golden ring from Apollo had the ability to turn into a bow and quiver, which Lennon used(s) to fight off any monsters she came across. Because Apollo's children are more common than most Gods and Goddesses, she never came across many, as well as the fact that she isn't as powerful as some demigods. Lennon has figured out how to summon light on command, and is currently in the process of trying to heal others. She has put her skills in archery to use by joining the school's archery and basketball team; she's considered the star player on both teams.
Name: Brendon Grayson
Grade/Age: 10th, 16
Appearance:
https://s-media-cache-ak0.pinimg.com/736x/01/1d/cd/011dcd52daf69381f4482d153e2950ec.jpg
Personality: Brendon is incredibly quiet and shy. It's not that he doesn't like talking, rather, he doesn't feel the need to talk. He believes that his ideas are unwanted and unnecessary, therefore he prefers to simply sit back. Brendon is very observant; it's very possible that he knows a lot about you, and yet you don't even know his name. When he does make friends, Brendon tends to keep a quiet eye on them. He isn't protective per say, rather, he just likes to watch over them to make sure they are safe. Brendon is responsible, definitely the person you'd want on your group for a project. He's book smart (not very street smart), and is top of his class. School has always come very easily for him, and he enjoys the challenge of solving problems. He's quick on his feet, always able to come up with a solution. In the off chance you do get him to talk, you'll find that Brendon can be very stubborn. He doesn't have much tolerance for ignorance and stupidity.
Secret:  Brendon has the ability to travel through shadows. He is somewhat of a hunter as he comes from a long line of 'Monster Hunters', who used their abilities to capture werewolves, vampires, etc. Brendon doesn't use his ability much, as he believes it makes him more of a freak. When he was 13, he was sent to the Training Academy to learn how to hunt for 2 years. Brendon was top of the class, perfect marks in nearly every class. Yet he hated it there and hates hunting. When his parents found out how well he did at the Academy, they relocated to Rivertown, a town known for having monsters. They've constantly pushed Brendon to use his talents, yet he constantly resists.
Last edited by Taylor on Mon Feb 16, 2015 11:55 pm; edited 1 time in total
((accepted woo~ i really like Brendon's secret -- really unique. c: ))
((yaay~ and haha thanks. its good to see bruno is back. so how should our first post go?))
((it can honestly just be anything. in the other rp, we started it at school. maybe something could happen there? idk just do whatever.

and yeeey i know, he was one of my favorite characters so.. c':
if you want any of your old characters from fmtk, just lemme know and i can pm their forms to you. c: ))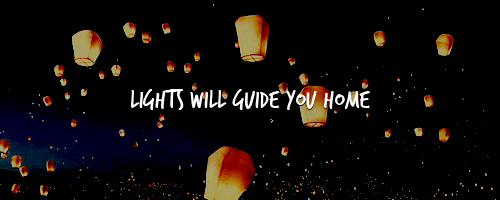 *-*LENNON*-*
"Lennon!"
I awake from my deep sleep to the sound of my mother screaming my name, banging on my door. Through sleep-clouded eyes, I glance over at the clock on my bedside table.
8:13.
Oh. Late again.
"I'm up, Mom!" I shout over her yelling. The knocking and yelling comes to a stop.
"Hurry up and I'll drive you to school."
I roll, literally, out of bed and onto the floor. Stll hazy from my sleep, I crawl over to my closet and swing the doors open. I rip down a pair of black jeans from a hanger, followed by an oversized peach sweater with a peter-pan collar.
With a sigh, I pull myself up to my feet and peel off my warm pajamas, replacing them with my outfit. In my own personal record of five minutes, I slap on makeup, curl my hair, and slip my feet into a pair of black Vans.
Before running out of my bedroom, I slip on my gold ring and swing my backpack over my shoulder. "I'm ready, Mom!" I holler, sprinting down the staircase. "Let's go!"
At school.
"Thanks for the ride," I say to Mom as I shut the car door. "See ya!"
I wak into River Town High, and instantly get the same chills that run down my spine everytime I walk into this school. A sign in the entrance advertises the annual Valentine's Day dance, and a sign for the freshman's bake sale is tacked up just next to it.
The halls are abandoned, every student already in their first period.
I take my time walking to my locker, eyeing up the classrooms as I walk past them. I twirl my combination quickly, and swing open my mess of a locker.
Papers threaten to fall out, eight textbooks crammed in. It smells of raspberry-vanilla perfume, thanks to a bottle that spilt in the beginning of the year.
I take the backpack off my shoulders and jam it into the locker, and fill my hands with my yellow binder, the latest book I'm reading, and my pencil pouch. First period: History with Mr. Rodriguez.
Mr. Rodriguez's room is just to the left off my locker, already filled with my class. In just the few months we've been in school, this is my 14th time being late to his class.
I make my way into his classroom, smiling sheepishly as he stares at me, mid-lecture. "'Ello. Yeah, sorry, sorry. Pardon. Dont mind me. Yep." I mutter out apologies as I squeeze through the rows of desks, making my way to the back. I plop down next to Brendon Grayson, my first and only best, best, best, friend.
((i guess they can all meet in first period or something?? or lunch???))
danika
Arguing.
That's all the hell they ever do anymore.
That's what I come home to every day.
That's what I wake up to.
They are my alarm clock.
I scoffed as I got out of bed, hastily, and put on whatever smelled clean from my pile of clothes on the floor.
I left without saying goodbye to the screaming.
Gross.
I thought.
It's chilly.
I rolled my eyes at the cold outside, and fumbled my hands through my pockets to find a cigarette. I needed no lighter; with a simple snap I had started a flame in my hand, which was enough to ignite the cigarette.
I jumped on my skateboard and rolled down school, almost purposefully trying to go as slow as I could.
I decided that I was already ten minutes late -- already getting a tardy. Why not take my sweet time and stop by the local drug store on the way, huh?
After picking up some jerky and a new box of smokes, I finally made it to school. 22 minutes late.
Tardy. I argued with that, spitting out a few curse words here and there, as usual.
Detention. I stomped over to my seat and threw my backpack somewhere near my desk, nearly hitting one of my classmates.
"I'll be calling your mom after school today." I rolled my eyes into a smirky death stare at the teacher.
Bitch, call her. Not like she's alive, anyway.
It's just me, my cousins, and my aunt now.
No foster families would take me in.
Not after what happened.
Not after what I did.
----------------------------------------------------------------------
bruno
I went to school.
(sorry, major writer's block. xD that's why i haven't replied this whole time... sorry.
but we all know Bruno anyway, no need to write some huge post on him.
so.. idk, group project, maybe? they can get assigned to a group together??)
BRENDON//

I awake to the sound of my favorite song by my favorite band blaring. The only way to get me to wake up.
Untangling my body from the covers, I turn the alarm on my phone off and get ready.
A flannel, jeans, Vans. A running of my fingers through my hair. Glasses on. Backpack on my back. Phone in my pocket. Earbuds in.
I walk down the stairs and see my father sitting at the kitchen table lighting a cigarette, my mother next to him reading a book.
As soon as I walk into the kitchen, they begin to talk to me.
"Have you caught any yet, Brendon?" Dad asks me, exhaling a puff of smoke.
"No."
"Why not?" He asks, taking another puff. "You know, Captain Warren from the Training Academy said you had great potential. He said you scored top marks in all the classes. You just have to push yourself."
"I don't want to."
"Why not?" He repeats.
"It's stupid."
Father drops his cigarette in a cup of water to extinguish it. "Hell do you mean it's stupid? It's a great line of work to get into, Brendon. We only want what's best for you. You have talent, use it."
Mother chimes in now, closing her book and looking up at me. "Your father's right, sweetie. We push you because we care. You did wonderfully at the Academy. We sent you to Rivertown High to put your talents to use."
I chew on my bottom lip and shrug. "Okay. I'll keep that in mind."
Without giving them a chance to say more, I rush out the back door. Everyday they get on me about this; how they only want what's best for me. How we moved to Rivertown so I could succeed.
They fail to see I don't want to be here. I want to go; I want to go far away from this place. I don't want to hunt; I want to live normally.
I walk to school as I always do, and yet arrive ten minutes early as I always do.
Mr. Rodriguez says hello to me as I walk into his room and get a head-start on the classwork.
When the bell rings and Lennon hasn't arrived, I shake my head. Always late, Lennon. She complains to me that her grades are dropping, yet can't even bother to get to school on time.
As Mr. Rodriguez launches into a lecture about the original 12 Greek Gods and Goddesses and I scrawl down what seems important (everything), the girl I'm ashamed to call my best friend sprints in.
I bite down on my lip to resist laughing as she squeezes through the line of desks to sit next to me.
"Late again," I whisper to her, handing her my notes for her to start copying. "You're gonna get suspended."
Lennon grins and shakes her head. "N'aw. The teachers love me."
"At least someone does."
"Hey!"
"Sorry. I profess my deep love for you, Lennon Tenebrose, here in Mr. Rodriguez's history class."
Lennon sticks her tongue out and hands back my notes. For the entire lecture, Lennon hums songs under her breath and shakes her leg ("For God's sake, Lennon, can you stop?" "Fuck off, Brendon!"), barely scribbling down any notes as I fill up my entire page.
"Alright, so as you all know, I'm not one for tests," Mr. Rodriguez walks away from the podium in the front of the class and starts walking across the classroom. "For your summative grade, worth 80% of your grade, you will be doing a group project."
Several cheers are heard.
"Don't get too excited. I'll be assigning the groups. The project will be on the Greek gods; you're to choose one and prepare either a skit, a powerpoint, a trifold, or any other creative way you choose to present what you've learned. Sound okay?"
Mr. Rodriguez picks up a list of the groups he must have already written and begins to read them aloud.
"Group 1 will be Sasha, Maddie, Lawrence, and Josh."
He continues to read the groups' names outloud until he arrives at the last one.
"And Group 8 will be Lennon, Brendon, Danika, and Bruno."
Lennon high-fives me instantly. "Sweet! Who the hell are Danika and Bruno, though? Didn't even know they were in our class."
((ik Bruno's like a grade ahead of all of them but let's just say history isn't his best subject and hes in a class with a bunch of sophomores haha))
((woo bruno's stupidity ftw!!))
danika
I rolled my eyes at hearing my name in the midst of a bunch of losers.
"Shit."
I thought. Group projects were never my strong point. Did I even have a strong point in school?
"Alright class, we have 15 minutes left before passing period, so I suggest you get with your groups to discuss which project you want to do." Mr. Rodriguez said.
Within seconds, nearly everyone in the class was milling about, trying to find their group partners. I just sat there, crossing my arms, scowling at everyone.
It wasn't until everyone had found their group that I had just begun to gather my few things and stand up to find my partners.
History had always been one of my most-hated classes. It was more like nap class than an actual educational period. I hardly paid attention to anything in it, including who my classmates were.
"Great."
I thought, my anger already beginning to boil.
All the groups had four people in them. So, I figured I'd just find the one with only three.
They weren't a difficult bunch to spot. With two loudmouth's laughing their asses off and some big dopey guy just trying to get through the rest of the period, it was a wonder that the class next door hadn't noticed them yet.
I threw my backpack on the floor near them, and sat down in an empty chair.
I sighed and said with a grimace, "Sup fuckers, let's get this over with."
bruno
Yeah, I knew who Lennon and Brendon were. I sat two seats behind them in History class, constantly hearing their playful bickering and joking around.
Though sometimes annoying, I often found myself thinking about how I would mess around with my friends... before my secret got out of hand.
I waited awhile to meet up with them. I needed to be sure I would keep myself under control. After a small fight in the halls before class (some idiot jock decided it was time to get back at me for leaving the football team. He threw a punch, I threw a better one, and before I knew it, he was bleeding from the claw marks in his face.)
I growled as I shook the memory out of my head. Just another reason to hide, I guess.
I slowly made my way up the aisle of chairs, and said a short hello to my new group partners.
"Ayye, ready to get this thing started or what?" I said with sarcastic enthusiasm, rolling my eyes to show it.
A few minutes later, our missing partner showed up. No wonder she had waited so long, she was probably trying to get her bitchiness under control.
I knew her, barely. One time at lunch, I was tossing a football around with the guys. One of my buddies completely missed the catch, and it smacked her right in the stomach. Without hesitating for a moment, she gripped my buddy by the shirt collar and slammed him against the wall, screaming and cursing at him.
I grabbed her and tried to pull her away from him, saying, "Why don't you go play Barbies with your friends or something??!"
She smirked and said, "What friends, asshole." It sounds sad, to be friendless, but she seemed so... proud of it.
Something just made me uncomfortable around her. But I didn't know what.
As she sat down, I chuckled and muttered, "And you wonder why you have no friends..."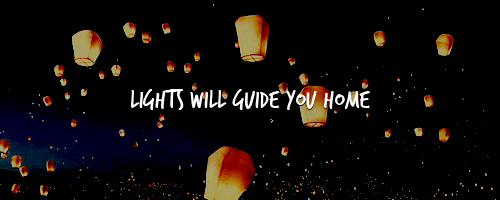 *-*LENNON*-*
I glance at Brendon, who looks utterly horrified by our new group members. He never was one to care for the troublemakers in school. Sure, one might say I'm a troublemaker, but
I'm
not doing drugs and skipping class like these two. I'm just showing up a few minutes late and goofing off during class.
"Hi," I decide to say after clearing my throat. "So, I'm Lennon. That's Brendon. I'm guessing you're Danika," I nod at the girl. "And you're Bruno."
Or, you're crazy. And you're crazier.
Brendon has crawled back into her shell, as expected, and is pretending to jot down more notes while keeping his head ducked. "Alright, so, um, you guys wanna meet at, like, Starbucks or something after school? To talk about the project, I mean."
Even I cringe at the awkwardness that hangs in the air. Usually, I'm able to make a conversation out of just about anything, but there's something about these two that's just... off.

---
Permissions in this forum:
You
cannot
reply to topics in this forum